How Much Does a Basic Loft Conversion Cost?
Picture this if you will, you've been round to your friend's house and they have just had an AMAZING Loft conversion done, with all the whistles and bells.
You would love to do the same, you need the extra space and cant really afford to move but you haven't really got £80,000 to spend on a Loft Conversion!
What about a basic Loft Conversion? How much will that cost?
Find out below what you need to know for a basic Loft Conversion and how much its likely to cost you.
Basic Loft Conversion
What will you get with a basic Loft Conversion?
Generally, a basic loft conversion will consist of a staircase to access the Loft Conversion, a single bedroom with 1 or perhaps 2 Velux windows, that's pretty much a basic loft conversion.
But…..there is more to any loft conversion than sticking some flooring down and plasterboarding the walls:)
So, what's involved in a basic loft conversion?
A Basic Loft conversion with just Velux windows will not require Planning Permission unless it's in a conservation area or its a listed building.
At John Webster Architecture we always like to get this in writing though – even an email from the planners, its too important to make assumptions.
A basic Loft conversion still has to comply with current Building regulation's and will require a Building Warrant, the main areas are:
Fire
Structural
Insulation
Stairs
Noise
You can read our blog post What is a Building warrant, how long does it take to get one & how much does it cost?
Fire
It's important that in the event of a fire you and your family would have a safe passage of exit from your Loft, Post 'Grenfell' Building Standards have taken a tougher stance on this….rightly so if it can save lives.
If the Loft conversion is in a bungalow then fire regulations are less onerous as at this height its thought that you can exit the building through a window in the event of a fire, if it's in a 2 storey house things get a little bit more interesting.
In a 2 storey house the level of fire protection required for a loft conversion is considerably ramped up because at this height its very doubtful if you would survive exiting through a window, it's just too high!
In this situation, the stair enclosure is required to offer 30mins fire protection, all doors require to be fire rated with intumescent seals, the existing upper floor ceilings will either need either an extra layer of plasterboard or will need to be coated with an approved intumescent paint.
It's not worth trying to take shortcuts with this, you and your family's lives are just too important.
Structural
Because most Loft or Attic spaces are not designed to be 'Habitable spaces' they invariably require some Structural modifications.
This will almost always require the services of a Structural Engineer, you can read all about why you need a Structural Engineer and how much they cost here
Most modern Roof trusses have been designed to hold the roof up and no more! some roof trusses (usually in bungalows) have been designed as attic trusses, they have been Engineered with a future Loft conversion in mind and will require minimal structural alterations if any at all.
Most Lofts can be converted with varying degrees of structural modification.
If you have a very limited budget and your Loft requires a lot of structural alterations then there is a good chance that the bulk of the budget will be swallowed up by the structural works.
A staircase and Velux windows will also be required, structural work will be required here.
Insulation
The level of Insulation for a loft conversion (to meet minimum standards) is the same, regardless whether its a basic loft conversion or a high-end loft conversion.
If the house was built before 1983 the insulation levels required for the loft conversion will be higher as opposed to a house built after 1983. (not by much mind you).
A typical build-up of the sloping roof will be:
100mm Kingspan Insulation between the rafters
25mm Kingspan over the rafters
30mm service gap
12.5mm plasterboard finish
With the cost of insulation and building materials rising its good to be aware of what will be required, that way you will have a better handle on what your loft conversion is likely to cost.
Stairs
Stairs come in all shapes and sizes and can cost £500.00 for a basic Redwood or MDF OR £5000.00 for Walnut, it all depends what you want and what your budget is.
For a basic Loft Conversion, MDF or Redwood is fine.
Again, whether it's a basic loft conversion or a fancy loft conversion, building regulations are the same.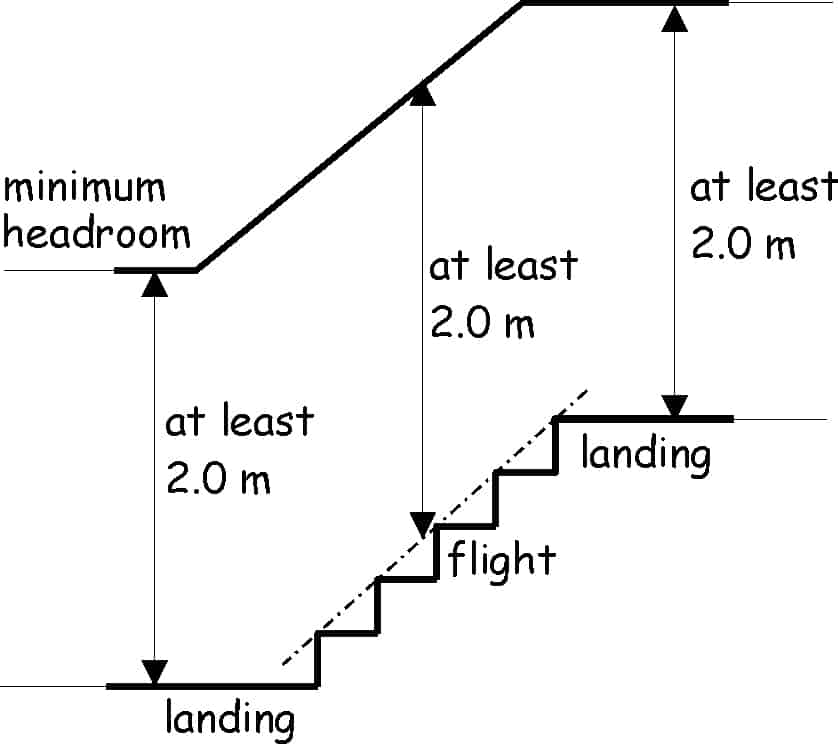 Building Standards Scotland stair regulations dictate:
The Min & Max rise
The Going
Tread Depth
Max Pitch
The width of flights & Landings
Head height
Feel free to read about current building regulations that govern stairs here
Noise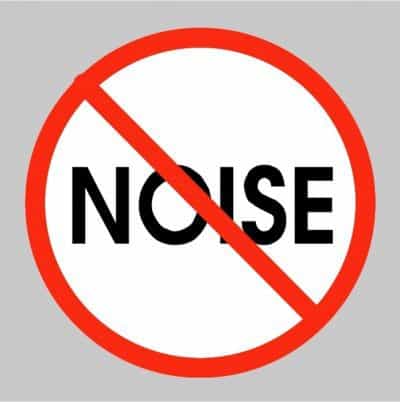 Building Standards also covers both airborne and impact noise, this means that walls that divide your property with next door will need to be constructed in accordance with published accredited details.
Some customers say to us 'we already have flooring laid so that will save some money', unfortunately, that is not the case, it's very likely that any existing flooring will need to be lifted anyway to allow the structural work to take place.
The new floor has to be built in a way that significantly reduces the impact noise, again there is accredited details published for this.
How Much does a Basic Loft Conversion cost?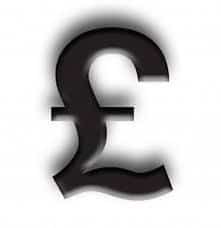 Just because its a basic conversion it doesn't mean that it cant be a really great space and an asset to your home, but let's get down to the nitty-gritty and talk about cost.
As an example, let's say we are talking about a basic Loft conversion to a Semi-detached house, consisting of a new stair, one double bedroom with 2 Velux windows.
Of course, there is no one size fits all with this, each project will still be unique.
Currently, as a baseline you might expect to pay around £25,000.00 to £40,000.00 for a basic Loft conversion, this figure will differ depending on your location in the country.
This is based on a single main contractor carrying out the work, you may be able to do it a little cheaper by employing separate trades and project managing yourself.
Its also best to employ an Architect or Architectural designer who does lots of loft conversions, they will make sure that the design not only works well but that it will be compliant with current building regulations.
You can find out how much our Architectural Fees are Here
At John Webster Architecture another question we often get asked is Will a Basic Loft Conversion add value to my house?
At the risk of sounding a bit woolly, it depends!
It depends if adding another bedroom to your house will make it worth more than not doing it, if the extra space pushes up the value of your house by more than the 40K it cost to convert your loft then yes it will add value.
This is very much down to your location and the value of property in your area, it may be worth chatting to a local estate agent before taking the plunge.
That's just about it for Basic Loft Conversions, if you have any questions let me know.
If you are ready to move ahead with your project or just need some questions answered give me a call on 07885 357582 or drop me an email john@jwarch.co.uk