Should you extend or move house?
With house prices becoming noticeably more expensive you might be wondering if you should extend or move house, at John Webster Architecture this is a question we get asked on a regular basis.
While there is no blanket answer for this, there are compelling arguments for both sides, but on an individual level, you will be asking…Should I extend or move house?
Let's dive in and look at some of the arguments.
Should you move house?
Let's have a candid look at the pros and cons of moving house
Here goes!
Moving Pro,s – Should you extend or move house?
You get a shiny new house (if it's new)
Energy efficient
You don't have the 'hassle' of building work
New start
Potential bargains
If you are moving to a new house then it's a great feeling to move into a brand new house, not to mention that all new houses should be very energy efficient, even if they are built to minimum building standards, no more enormous gas bills!
You don't have the 'hassle'  or inconvenience of building work in your home. Depending on the size and scope of the project it may not be practical to live in your house while building work is being carried out.
If you just fancy a fresh start, maybe somewhere new, somewhere you have always fancied living then moving house will be just the thing.
If you happen to be in the right place at the right time you could grab yourself a bargain, there are still properties coming onto the market that are 'projects' or that require work.
You might be bidding against a developer for these but that shouldn't be a problem as developers want to buy the house and resell for a profit, so it's often easy to outbid them and still grab yourself a bargain.
If you are thinking about buying a project house then read this article to understand what permissions you might need
Moving Con,s – Should you extend or move house?
It can cost a lot
Most new houses are RUBBISH
Hassle of Moving
Stress
Finding the right house
Moving area
It can cost a lot, before you jump in and decide to move you probably need to look to see how much this will cost you.
Stamp duty, Legal fees, Home reports, Estate agent's fees all rack up, the cost of this will be completely dependent on the cost of the property, for example at the higher end of the property market a house costing 450K will attract stamp duty of an eye-watering £18,350
So, total fees…a consideration for sure.
In my humble opinion, most new houses by the mass 'cookie cutter' house builders are utter rubbish. Built to minimum standards, an arm's width from their neighbors, tiny room sizes, to use a cliche…no room to swing a cat.
It really is hard to believe that people are falling over themselves to buy these houses with their hard-earned cash.
Certainly, in the last 20 years, the quality of the offerings has fallen through the floor and the prices have gone through the roof.
If you want something a bit different, really good, speak to someone like this http://www.dhdevelopments.co.uk/ there is absolutely no comparison, apples and pears!
If you feel like doing something really adventurous then think about buying a plot and instructing an architectural firm to design one for you.
It can be stressful, it's up there with Divorce, death &  public speaking.
It can be tricky finding the right house, a lot of this is down to sheer luck as it depends entirely on what properties come on the market when you are in a position to make an offer.
In the words of Phil & Kirsty, Location, Location, Location, you might have to wait a long time for the right property to come up in the right area, however, if you have the inclination and the patience then this can all be very worthwhile.
Check out what's on the market at the moment in this area here
Should you extend your house?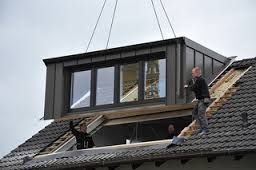 Extending Pro,s – Should you extend or move house?
You get what you want
Can be cost-effective
No hassle of moving
Stay in the area
The big pro of staying put and extending your house is that you get what you want, you can rework & update the existing space to create some amazing spaces.
You will get what works for you!
The way houses were built until relatively recently, lots of fairly small rooms…hardly anyone lives like this now…more open plan, please:)
The cost of building an extension can often be very cost-effective, an investment even.
When you consider the £450K house example with the £18,350 stamp duty + the other fees combined, this puts the total fees for moving at North of 30K.
This figure would put you well on the way in terms of the cost of building an extension, however, we appreciate that not every house costs £450,000 but nevertheless, the moving fees will still merit consideration when compared to the cost of extending.
At John Webster Architecture we are asked a lot…How much does it cost to build an extension in Dundee?
We still hear a figure of £1000.00 per m2 being bandied around, this is now well out of date, and it costs more than this in 2022.
Cost of Building an Extension in 2022
£2500.00 + VAT per m2 as a baseline figure*
*Not including the cost of kitchens and bathrooms
So, allow a baseline sum of £50,000 + VAT for building an extension
This figure gives you a realistic idea of what it currently costs to build an extension.
At John Webster Architecture we like to inform our customers of the likely costs from the get-go, there is little point in investing time and money into plans if you cannot afford to build it.
This is a biggie, you don't have to move…how good is that! You can stay where you are and get what you want…
You also get to stay in the area, great if you love where you live.
Extending Con,s – Should you extend or move house?
Cost can spiral out of control
Hassle of building
Cowboy builders
It's true that the cost can escalate out of control, this normally happens when no one is in charge and when too many changes get made when the project is on-site.
There is a solution for this, it will guarantee that the project stays on budget.
A John Webster Architecture we have a robust process to ensure that the project is well managed and that changes are made at the design stage when it's lines on paper and not bricks and mortar!
Read all about this bulletproof system here
The thought of builders traipsing around your house gives some people the fear, it will be uncomfortable for a while, and you might even have to move out for a while, but ultimately the end result will be worth it.
What about 'Cowboy Builders'?
This is the single biggest thing that puts people off carrying out a construction project, the fear of being completely ripped off!!
However in our experience, that fear is not justified, there are as many Cowboy Customers as there are Cowboy Builders:)
So, now it may be a little clearer as to what the implications are in both scenarios, but ultimately it will be a decision that only you can make given your personal and unique circumstances.
If you are ready to move ahead with your project or would just like some advice, get in touch john@jwarch.co.uk or call to speak to me personally on 07885 357582