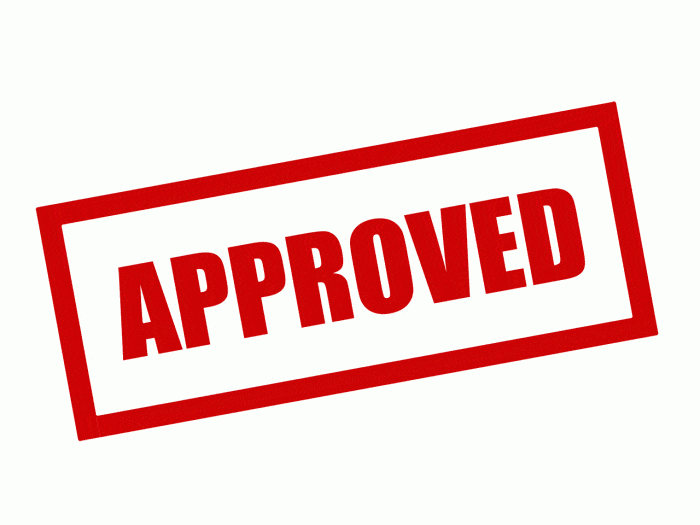 What Is the Difference Between Planning Permission & Building Warrant?
Planning Permission v's Building Warrant
Here is the 'no jargon' version of the difference between Planning Permission & Building Regulations.
The Planning Department is, on the whole, looking at the exterior of the structure, focusing on the size, is it too big? Is your extension proportional to the size of your house? also, the materials that will be used and the context (how the structure will sit within the existing environment).
Building Regulations (building standards in Scotland) is dealing with technical aspects of the design & assessing the design to check for compliance with current building regulations such as insulation levels, noise transfer, fire resistance etc.
Planning approval and building regulations approval are not the same things, the Planning Department and Building Standards are 2 very separate departments with their own unique role to play.
If you have never built anything before it is very easy to get confused with this, you may have many questions, such as:
What is Planning & why do I need it?
How much does planning permission cost?
What can I build without planning consent?
How do I know if I need planning permission?
Do I need planning & building regulation approval?
What can I build without building regulations?
Here at John Webster architecture we submit lots of Planning applications and Building warrant applications every month to Edinburgh City Council, Dundee City Council, East Lothian Council, West Lothian Council, Midlothian Council, Perth & Kinross Council, Fife Council and Angus Council.
What is Planning Permission?
Planning permission is when the local authority (council planning department) grants consent for your project, this might be building a kitchen extension or a granny annex, it may even be a large housing development or a hospital.
To gain planning permission the procedure is quite straightforward, although there is a set process that you will need to follow to apply for planning approval.
Below are the general requirements for submitting a planning application:
A design that has been drawn to scale & to a standard that will satisfy the planning officers.
Show all the Elevations, roof plans, floor plans and preferably some 3D images of your design.
Explain how your design will sit on the existing site.
Show details of drainage arrangements, details of soakaways or septic tanks.
Any other information that the planning officer requires.
You can still make a paper planning application but the preferred (and much quicker method) is to make a digital application via the 'Planning Portal'
You will need an account for this, most Architects or designers will have an account that will allow them to do this, they will submit the application for you and act as your agent.
E Planning link below
https://www.eplanning.scot/ePlanningClient/
Once the planning application is submitted it will be initially checked to ensure all the information that is required has been submitted, if so the application will then be validated……. then you wait!
It takes around 8 weeks for the local authority to make a decision on your planning application if its less than 8 weeks it's a bonus.
But it's prudent to consider this during your information gathering stage and factor this into your timeline.
Why do I need planning permission?
The main reason that you need planning permission is to ensure that any building project that you undertake is lawful, you will be able to sleep at night knowing that all approvals are in place!
Another reason the planning system exists is to protect our environment, stopping inappropriate developments taking place and to preserve our heritage, eyebrows may be raised at this because many buildings have, in the past been allowed to be built when they should never have.
Ultimately though the planning system is there to protect each and every one of us, it might not always feel like this, I know.
The Cost of a Planning application.
In Scotland (2018) Planning costs:
Householder Consent £202.00
Planning permission £401.00 (from)
*Householder consent covers all domestic extensions and alterations, Planning permission relates to new builds and larger developments
For further reading regarding planning fees please click below.
http://www.pkc.gov.uk/media/21781/Scale-of-Current-Fees/pdf/Scale_of_Fees_-_1st_June_2017_v2
Generally, all residential building projects cost £202.00 (2018)
This fee is normally paid by you (the client) directly to the local authority planning department, this is paid at the time the application is submitted.
If the payment is not made the application will not be validated and the application will not be processed.
Your Architect or designer will keep you right with this.
What can I Build Without Planning Permission?
You may be familiar with 'Permitted Development', this may allow you to carry out minor alterations or build a small extension or a porch, however, this is not a 'One size fits all' set of regulations.
Permitted development has a strict criterion, its best not to assume that the work you intend to do is exempt from planning consent, make sure that you have something in writing (even an email) from the planners to say that the proposed works are exempt.
Read more on permitted development here. http://www.gov.scot/Topics/Built-Environment/planning/Development-Management/Householder-Permitted-Development
Alternatively, you can apply for a 'Certificate of lawfulness', this is a legal document to state that the development was carried out lawfully.
A certificate of Lawfulness costs £101.00
When considering a building project its not always Black or White as to whether planning is required.
John Webster Architecture has a tried and tested system to ensure that you get the RIGHT permission for your project…we don't like guessing (it's too important).
Below illustrates the system that we follow, depending on what our experience tells us.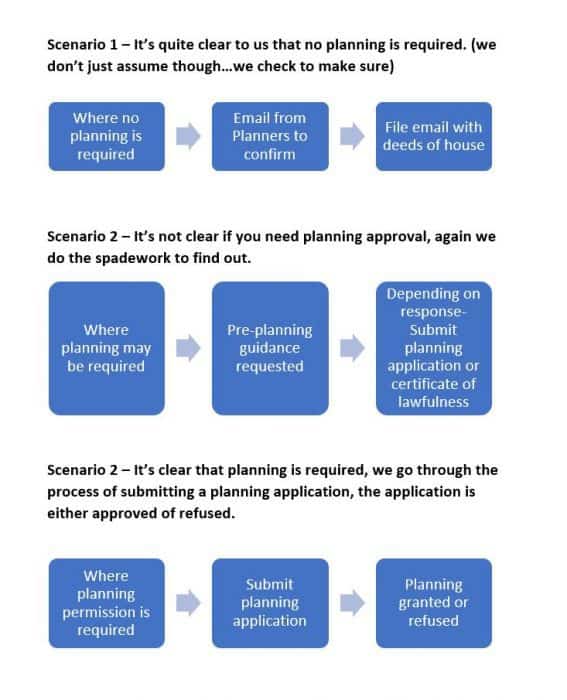 Do I need both planning & a building warrant?
You might, this will depend entirely on the project, below we have given a typical example of a project that requires both planning approval & a building warrant.
A house extension
A single storey house extension approx 30m2 on a 3 bedroom semi-detached house, this project required both planning permission and a building warrant, this is the case with almost all extensions.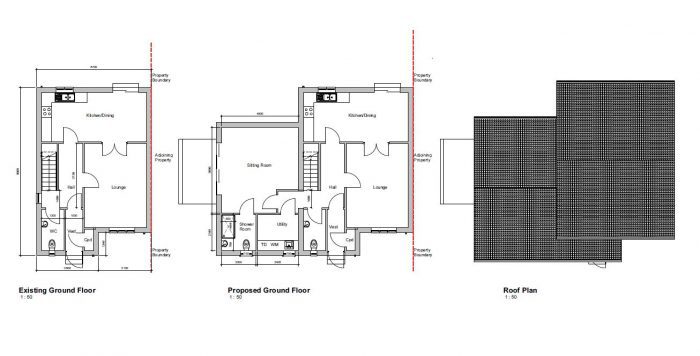 Loft Conversion
Below is an example of a loft conversion project that did not require planning permission, only a building warrant was required (we initially contacted the planning authority to inquire whether planning would be required, they replied in writing to state that in their opinion no planning was required)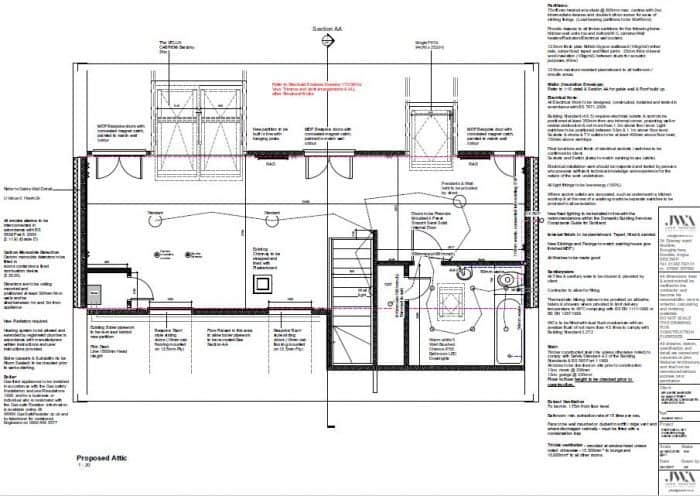 It is unusual for a house extension to be exempt from planning permission, generally, a new extension will require both planning permission and a building warrant, a loft conversion may only need a building warrant and be exempt from planning (as we have shown in the 2 examples above)
Why is this the case?
A loft conversion won't require planning if you are not altering the roofline or the shape of the roof, if you are adding a dormer window or a balcony then planning will be required and it is no longer exempt, so think of it like this: if you are working within the confines of the existing building shell you generally won't need planning permission, if you are altering the shape of the building or constructing something new you will normally need planning approval.
You will need a building warrant whether or not planning is required.
Small projects that require a building warrant
Although planning permission is not always required a Building warrant is required for almost all construction projects, here are some projects that do require a building warrant
Converting your garage
Replacing an existing conservatory roof with a solid roof
Cutting down a window to install patio doors
Installing a Velux where cutting roof timbers
Removing a load bearing wall
Any structural work
Creating a door between your house and garage
What can I do without a building warrant?
Not much! However, you can do many home improvement projects without a building warrant (or planning permission for that matter). Such as
Replacing a kitchen
Replacing windows and doors
Replacing a boiler
Building a porch or conservatory with a floor area of less than 8m2
Removing a non-load bearing wall
The main points again
By now you will probably know the differences between planning permission and a building warrant, just in case:
The planning department is mostly dealing with the external look of the building, the size and scale of the building and how it will look in its environment.
They don't really care how the rooms are carved up inside the building.
Building standards deal with all the technical aspects of the project, insulation, fire resistance to name a few.
They are all about compliance with building regulations.
So there you have it, now the difference is clear between what the planners and building standards do.
If you are ready to move ahead with your project click here to get you Free Project to complete your research and analysis before rushing into the design stage.
Alternatively
Click here to book your free 20 min call with me
On this call, you will speak directly with me about your project.
How will you benefit? by the end of the call, you will:
Be Clear how to progress with your project.
Know if you Require Planning Permission or a Building Warrant.
How to work out how much your project will cost.