Do you need planning permission to convert a garage in Scotland?
So you want to do a garage conversion and are wondering: Do you need planning permission to convert a garage?
You might hear different opinions on this.
But as a company having completed dozens of garage conversions we can confidently say that a garage conversion does not require planning approval provided the work is internal and it does not extend the building
Except
If the garage is in a conservation area OR it is a listed building
So here's the complete lowdown on Garage conversions and planning permission
Garages come in all shapes and sizes, some are integral to the house, and others are detached from the house.
A garage conversion is generally permitted development.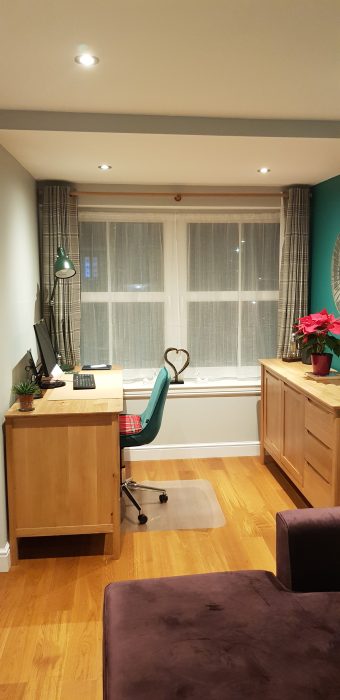 Permitted development refers to certain types of building works or changes to a property that can be carried out without the need for planning permission. In Scotland, the rules and regulations for permitted development are set by the Scottish Government, and they can vary depending on the specific details of the project.
It's important to note that even if planning permission is not required, a building warrant is still needed for all building works, which ensures that the conversion is safe, energy-efficient and complies with the regulations.
That being said there is an option to apply for a 'Certificate of lawfulness'
You can find out more about a certificate of lawfulness here
In short, the benefits of a certificate of lawfulness are:
It gives the development a legal status

It gives certainty to the homeowner and anyone else who might buy the property

It can help the sale of the house, flat, etc, showing that the garage conversion is lawful
The cost for a Planning application is £300.00
The cost for a certificate of lawfulness application is £150.00
Garage conversions can be:
bedrooms with or without an ensuite

Home office

Kitchen extension

Granny annex

The list goes on…
Contact us about your Garage Conversion!
Garage Conversions
Just because a garage conversion does not require planning approval does not mean you don't need any approvals from the local authority.
You still require a building warrant to carry out the work in accordance with current building regulations.
So, if you are considering converting your garage, the process would be as follows:
Have an initial discussion with an architect.

The architect draws up draft design drawings

Once the design and layout have been agreed the Architect will prepare drawings that are suitable for a building warrant application

Building warrant application is submitted to the Local authority

A building warrant is approved by the Local authority

Contractors issued with approved drawings and invited to price the project

Work begins on site.
Once the work has been completed in line with the approved drawings the completion certificate will be issued by the local authority.
You can read the full story of garage conversions here.
It's a comprehensive guide to garage conversions.
If you would like to discuss a possible garage conversion
Email me directly john@jwarch.co.uk
OR call me on 07885 357582