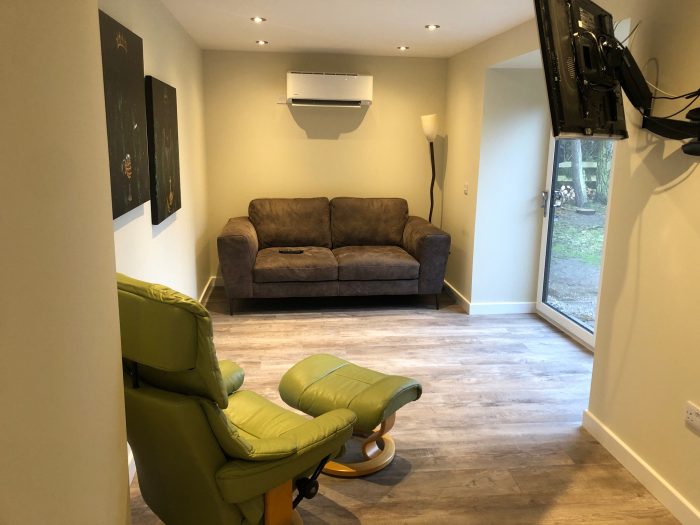 Minor Works Projects are small building projects.
Small building projects can mean big changes for your home and change the way that your spaces work, for example simply by removing a wall you can create an amazing open plan family dining space even on a tight budget.
Such as:
Knocking a wall down
Making a new door opening
Replacing a window with French doors
Adding a window
Adding a Porch
New bathroom or en-suite
Generally, these projects are simple and straightforward in nature.
However, there is still a process that needs to be followed to ensure things go smoothly for you.
We want to give you, the homeowner, the experience that you deserve when carrying out small building projects, so we have outlined for you the specific steps that we follow regardless of the size of a project.
Planning permission is not always required for a small building project, however, this will be determined by where you live and the scope of your project, if you live in a conservation area or your house is a listed building then you will require planning permission.
Timescale may well be important to you; for example, how long does it take to get planning permission and a building warrant for my small building project?
Again, there are no set times for this, a lot will depend on the complexity of the project and how fast you would like to go, but typically for a house Extension a minimum of 4/6 months is required to obtain both planning permission and a building warrant.
This timeline will vary between local authorities, some are better than others!
Some local authorities have a fast-track Building warrant process for small building projects.
The Architectural service that we offer to our clients for small projects is very straightforward, rarely is there a need for us to be present during the construction phase, however, we can provide a service where we produce tender documents and carry out site inspections as required.
1) Design & Planning Application Submission
We will draw up the initial design and, with your input (the client), will continue to tweak the design until you are 100% happy. (after all, it's your house)
All our projects are done in 3D which further reduces your risk as you can see what you will get before you are committed to building it.
No more meaningless line drawings that are impossible to understand!
The drawings are then developed to a standard where a Planning application can be made.
The planning officer may request supplementary information to support the planning application such as drainage arrangements Etc.
A Planning Fee is paid directly by you to the Local Authority (Currently £300).
Once the Planning Submission has been made it will be validated by the Local Authority planning department and generally takes around 8 weeks for a decision to be made as to whether Planning permission will be granted or not.
(if the initial planning application is unsuccessful a modified design can be submitted that is more likely to get planning approval OR the decision can be appealed)
Once planning has been granted the next stage is to apply for a Building Warrant.
2) Building Warrant
Every house extension project that is carried out in Scotland must comply with Building Standards.
"Scottish Ministers are responsible for creating Building Regulations and preparing technical guidance to ensure buildings are safe, efficient and sustainable for all. … This gives helpful guidance to those who intend to carry out building work and where to seek help".
We will ensure that your House Extension project meets the standards required, and your design drawings will be further developed into technical drawings that demonstrate compliance with these building regulations.
Technical guidance is provided by the Technical handbooks, below are the main areas they cover.
Structure
Fire
Environment
Safety
Noise
Energy
Sustainability
Once the drawings are completed a building warrant application is submitted to the local authority building standards department.
A Building Warrant fee is paid directly by you to the Building Standards department of the local authority (the Building Warrant fee is related to the cost of the works)
When the Building Warrant has been granted the documents will be issued along with a Construction notification plan.
At this point, you are legally free to begin construction.
*John Webster Architecture is not a firm of Architects, we are proud to be a firm of Architectural Technologists that specialize in residential construction projects.