Main Contractor V Separate Tradesmen, Which is the best & cheapest?
If you are currently thinking of tackling a building project in Dundee or the surrounding area, you might be asking, Should I hire one main contractor or lots of separate tradesmen?
Which is best?
More to the point which is cheapest?
So, whats the answer, who should you hire to do your building work in Dundee or  the surrounding area?
Of course, there isn't a one size fits all answer for this, there are lots of different factors that will affect your decision.
There are Pro's & Con's for both.
Let's have a good look at these and help you make the right decision:)
At John Webster Architecture we get asked all the time from our customers, Do you know any good builders….the answer of course is yes, we know loads of GREAT Builders, not just in Dundee, but all over Angus, Perth & Fife.
Your Building Project – Starting Out.
You might be in the research phase of your project and are wondering how much everything costs, it makes sense to find out beforehand how much things will cost before diving in head first, right!
Here is a list, a reminder, of what costs that you are likely to occur when thinking about starting a building project.
Hiring an Architect or an Architectural Designer
Planning Permission
Structural Engineer
Building Warrant approval
Construction
*other professional services may also be required
All of these stages will need to be budgeted for and have an associated cost in their own right.
Allow a minimum of 15% of the total construction budget for professional services and fees
Find a comprehensive list of who needs to be involved in a building project here
This is for a house but the same principles apply to any building project.
The single biggest driver for asking the question about hiring 1 contractor or separate tradesmen is…..Can i save money?
These are very different animals and deserve some explaining in order for you to understand what the main differences are here, so to make things as easy to understand we will look at the advantages and disadvantages of each one.
Here is how it normally works:
You approach a building contractor for a quote, they, in turn, pass the drawings over to various subcontractors that they work with for a price, once they have all of these prices back they add these together, add their own element plus a profit margin for managing the project.
You might be thinking…Hang on why don't I cut out the middleman, arrange all the separate trades and save money?
Simple right! Well, let's have an in-depth look and see whats involved.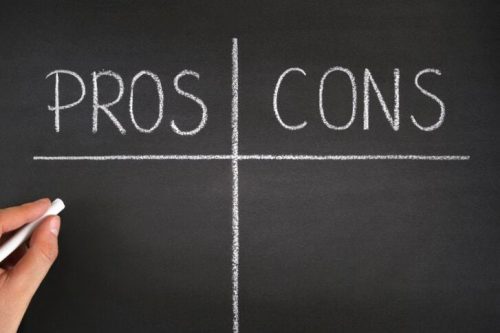 Hiring Separate Trades 
Let me set you a scenario, the architect has done the design, all the paperwork is in place, you are armed with a set of drawings and are keen to get going with your project!
Sound familiar?
The only problem is, who is going to build it for you? You need a builder who will be able to build to your budget and timeframe.
You send several builders the drawings and ask them to provide a quote, which they do only to find its WAY MORE than you expected this to be….What to do now?
How about instead of asking a builder to quote, you manage the whole thing yourself and employ separate trades, a brickie, joiner, roofer, electrician, plumber etc.
What are the advantages & disadvantages of hiring separate trades?
This may or may not be a good choice for you depending on the size and complexity of the project and frankly how much you want to be involved.
There is a lot for you to think about if you decide to go this route:
Time
Inclination
Connections
Experience
Knowledge
Time -You will need to pencil in a lot of time as you will effectively be the project manager, you will obtain estimates and quotes from various trades and much more importantly you will need to coordinate the work schedule so the trades are available at the right times, you don't want the joiner sitting around waiting for the electrician at your expense, so getting this right is a critical job to make this route worthwhile for you.
Inclination – You will also need to be willing to 'get your hands dirty', you will need to be involved every day, making decisions on the fly in order for the project to keep moving forward. Some people love this, other hate even the thought of it and will happily pay for someone else to do this. Ask yourself this, do I want to deal with the builders every day? if you don't mind this could be right for you.
Connections – Do you know lots of good tradespeople? Its often not a great idea to be pulling lots of names out of the yellow pages, this is risky! Maybe your mates are tradesmen who say they can do it, that's fine if you can live with a 'homer' and you don't mind living on a building site with folks turning up at all times of night and day:) If you can live with this then maybe this route will be for you.
A good way to find honest and reliable tradesmen is to ask around, you might know people who have had work done recently, ask if they would be happy to recommend the tradesmen. You can read all about how to find great builders and tradesmen in the Dundee area and beyond by clicking here
Experience – If you are a seasoned renovator then this should be no problem for you, you know the ropes, you will know how much things cost and the general process. However, if you are new to this it can be tricky, it wouldn't be wise for you to tackle a large project if you have no experience, start small, learn then progress from there.
At John Webster Architecture we sometimes can offer to assist you with this, give us a call to discuss your options on 01382 792131.
Keep in mind that during the construction stage is when you are exposed to the most risk, up until this point there is not really that much to go wrong if you are in any doubt get the right help….at this stage you cant afford not to get it right.
Knowledge – There really isn't any substitute for both experience and knowledge, to hire separate trades to carry out your project with you having little or no knowledge of construction is suicide and a recipe for disaster.
You simply can't afford to learn as you go.
In summary, if you are thinking about hiring separate trades to complete your project you will have to at the very least have a little knowledge of construction, you will also have to be super organized, with plenty time to spare. An essential skill here is man management, be personable and pay your bills on time:)
If you do and you manage to hire the right tradespeople then you can save a fair amount and give yourself a pat on the back for your achievements.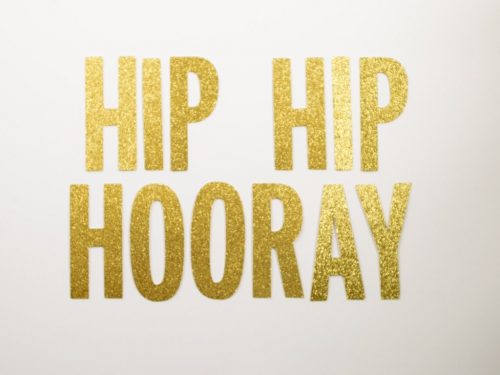 Right now in Dundee, Fife, Angus & Perth there is lots of construction work going on and the good builders are very busy, be they joiners, electricians, painters or general building contractors.
There are normally 2 ways to obtain a price from a tradesman, by the hour or a fixed price, a fixed price is better for you the customer, if it takes 1 day or 2 days its no odds to you, you know how much you will pay regardless….number 1 tip… get the price in writing, even a text or an email.
Fixed rates are normally worked out by the tradesman working out how many hours the job will take then multiplying by the hourly rate.
How much do builders and tradesmen charge per day in Dundee, Angus, and Fife in 2018?
| | |
| --- | --- |
| Joiners | £150 – 200 per day |
| Bricklayer | £150 – 170 per day |
| Electrician | £180 – 250 per day |
| Plumber | £150 – 200 per day |
| Painter | £120 – 150 per day |
| Labourer | £100 – 120 per day |
*The above rates will vary and are indicative only
Tradesmen will usually work on a day rate, but sometimes hourly, this will depend on the job.
Hiring a Main Contractor
This is a tried and tested route that most people go with when tackling a building project, in theory, it takes all the hassle away from you and the building contractor takes responsibility for all the trades so you don't have too.
As we discussed earlier this may or may not suit you, it depends on how involved you want to be.
Normal people generally don't want all the hassle of administering and coordinating all the different trades, that's because they have a life:)
What are the advantages & disadvantages of hiring one Building Contractor?
We probably need to preface this by saying that the #no 1 reason people don't want to hire a main building contractor is that they think they can save money by not doing this and taking on the role themselves as project manager by hiring separate trades.
There are lots of advantages, for you the customer, if you are thinking of employing a main contractor to build your extension.
In our experience a good building contractor is not a commodity, they are worth their weight in Gold!
You can rely on them to get things done, they will work with a trusted team of subcontractors, contacts built up over a number of years.
They have will generally have seen it all before (and have the T-shirt to prove it).
Email me to speak about hiring the best builders in the area john@jwarch.co.uk
The main contractor will take full responsibility for the day to day running of the site, keep in mind that if you don't choose to go with a main contractor its not all kicks and giggles, you as the customer will have legal responsibilities, such as to the HSE, you can read all about the CDM 2015 regs here
There are a lot of people out there that want cheap this, cheap that and cheap the next thing….if you are only interested in getting the cheapest price possible and don't care about the level of service or standard of work, good luck to you, you will need it!
However, if you don't mind investing in what is probably your single biggest asset and want great service, good workmanship and value for money hiring a reputable building contractor is something you definitely won't regret.
How much do Main Contractors charge per m2 in Dundee and the surrounding area?
This can vary from contractor to contractor but will not vary much between Dundee, Angus, Fife, and Perth, it will also depend on what spec you choose.
| | |
| --- | --- |
| Dundee, Fife, Angus & Perth | Allow £1200-£1500 + VAT per m2 in 2018  |
That being said at John Webster Architecture we have seen customers of ours that have decided to oversee the construction themselves that have never built anything before, this has not gone well, despite hiring a seemingly good contractor they have been mercilessly ripped off:(
Don't be lured into accepting a quote based solely on being the cheapest price, if it's too cheap it's too cheap for a reason, the builder may well clobber you for 'extras' along the way.
Click here to read about how to hire a builder that you can trust.
If you don't have any construction knowledge the builder can build it whatever way they want, you probably wouldn't know any better.
The 'not so good builders' tend to follow the path of least resistance, they will do it the easy way, not necessarily the way it should be done.
We can't really overstate the need to get professional assistance, it can save you a lot of money not to mention the emotional trauma.
Find out here the service that we offer our customers
Summary
Like anything in life there is no substitute for experience, so if you are experienced and have the time to be a project manager then you may save a bit, but more often than not what you will save is simply not worth the hassle!
Because our customers care about getting a great service and protecting their investment most decide that we should help them find a good builder and administer the whole process, why should you work with us?….in a nutshell, we know what we are doing, we know loads of great builders, we reduce the risk massively as you go through the construction stage, we save you loads of hassle and a lot of the time we can save you money.
If you are ready to move ahead with your project and are thinking of extending your house, a Loft conversion or some internal renovations give us a call to speak with me personally on 01382 792131 or send me an email john@jwarch.co.uk