So what does an Architect do? Lets set the scene for you, you are considering building a Kitchen extension to your house…or maybe a loft conversion, perhaps even some internal alterations (it can be surprising the space that you can create by reworking your existing space).
Its something that you have been thinking about for a while, done some sketches, had long conversations with your husband (or wife!) about it, probably been on the internet for ideas…you have loads of ideas, right!
You may be coming to the end of the 'homework' stage and are ready to press the button and just go for it!
But before you do here are some questions that you might be asking.
You might be thinking:
What does an Architect do?
Do I need an Architect or Architectural Designer, can I do it myself?
It cant be that hard, can it?
Does an Architect or designer just draw plans?
Is hiring an Architect or designer worth it?
What does an Architect or Architectural Designer do?
You might be confused a little as to who does what on a building project, there can be a lot of people involved in what seems like a small project.
An Architectural professionals role is to guide you through the maze of a building project, their #No priority is to make sure that you get what you set out to accomplish…a famous architect once said,  "Don't call it a dream, call it a plan"
The chances are that you will only get to build your 'dream' extension once, so it's your Architects or designers job to make sure you get this!
At John Webster Architecture, we get this, we want you to get the best you possibly can for your hard earned cash.
Once you have appointed an Architectural firm, here's what they do:
The quick version of What does an Architect do:
Talk about the budget
Discuss your brief
Amazing design
Gain planning & building warrant approval
Prepare contract documents
Help you find a great builder
Provide site supervision
Oversee snagging
The project is done!
Let's Talk Budget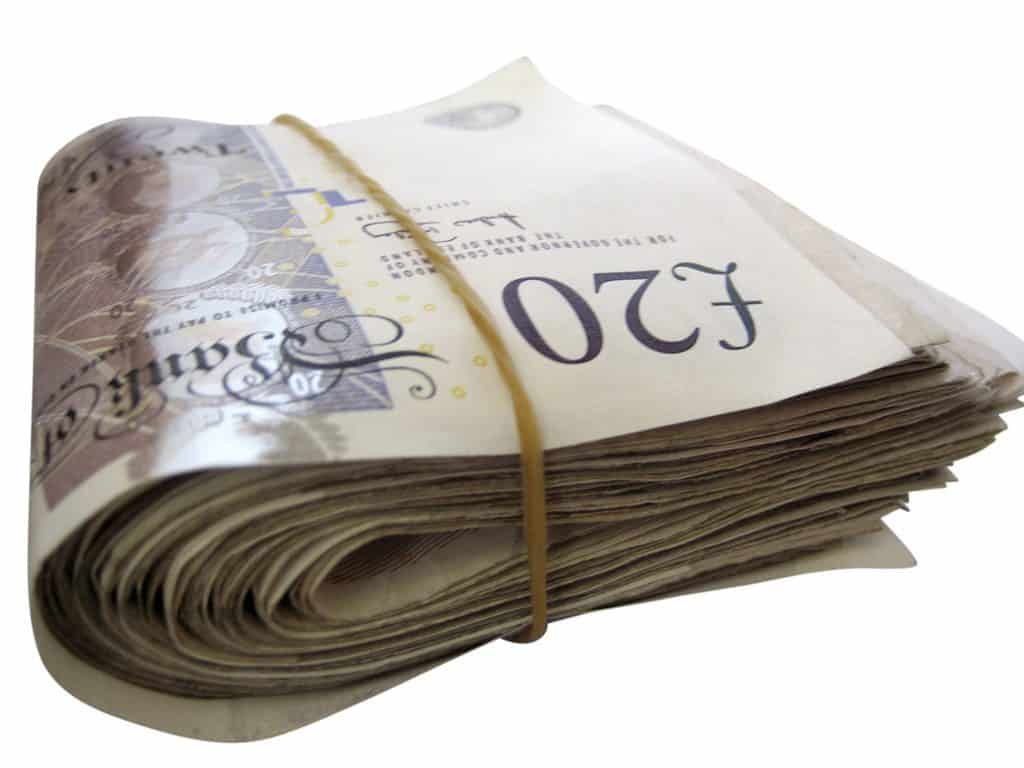 The first thing that should be discussed, right at the outset (we call this the feasibility) is the budget.
The budget controls EVERYTHING. Without knowing your budget you won't know what you will be able to build or what is possible, your architect won't know what to design, will he or she design something that might cost 100K to build when you only have 50K to spend.
Have this conversation at the very start, it will save you wasting time and money…..not to mention disappointment!
Architecture firms are notorious for not being commercially aware, in other words, a bit ignorant as to what things actually cost, we still hear a figure of £1000 m2 being thrown around, the truth is unless you are a very astute and experienced builder/developer it will cost you more.
In 2019 a baseline of £1300 +VAT for Dundee and the wider area (Perth, Fife, Angus) is a sensible place to start for a basic spec finish
If your Architect or Designer doesn't have this conversation with you at the very beginning, think twice about appointing them. It really can't be overstated…BUDGET IS KING.
The Brief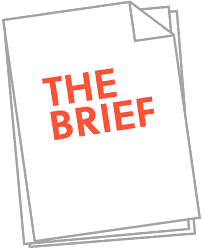 Ok, so we have established that to design anything we have to know the budget, great, so now we know the budget what are we going to design?
As we mentioned earlier you will have no doubt about what you want to achieve, so your designer or architect will sit around the table with you and establish the design brief or lets put it another way they will ask you lots of questions, such as:
What is your no 1 priority?
Do you need extra bedrooms?
Would you like more entertaining space?
Two storey or single storey?
What type of finishes do you want?
Plus, many more but you get the picture, your architect or designer needs to understand what is in your head and translate that into an amazing design that will work well for you.
This is so important as it's not your architect's project it's your project, your architect is working for you not the other way around.
So now we know that the architect or designers job (so far) is to establish a realistic budget and help you with the brief, you may not always be able to achieve everything so it's important to set priorities.
This leads us nicely on to design.
The Amazing Design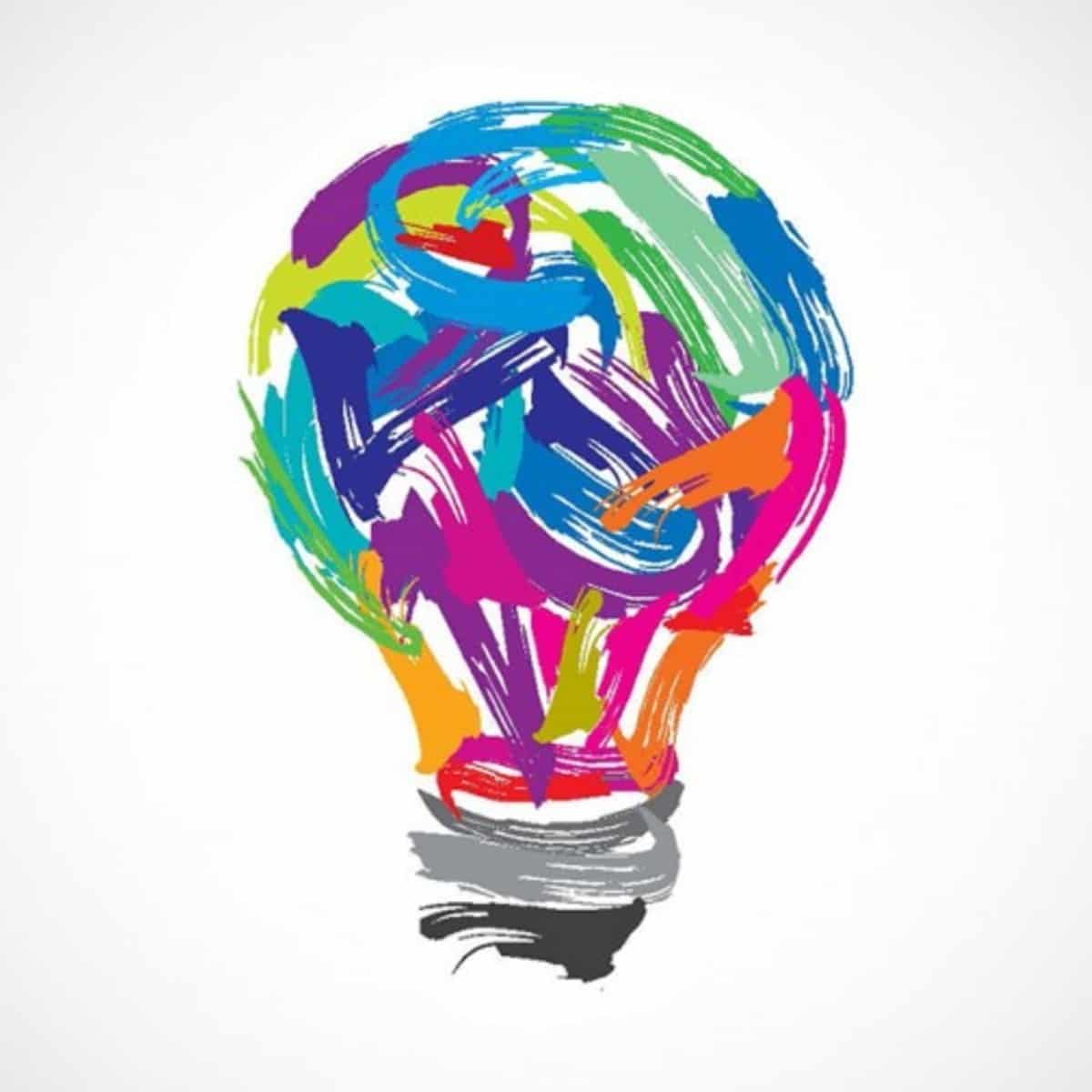 Think of the design process as an evolution. Rarely, if ever will your architect or designer go off and design something right off the bat that you will be happy with.
It's a process that you need to go through to see what works and what doesn't work for you.
If that means going back and forward to the 'drawing board' then so be it.
At John Webster Architecture we appreciate the importance of great design, there is a lot a stake. This is why we use a 3D drawing package on all our projects to help you, the customer fully understands what your kitchen extension or loft conversion will look like before you are committed to building it.
This is the fun part, it's exciting seeing your project start to come to life
Your Architect or designer will probably help you to imagine things that you never thought about, just because everyone else has done something a certain way doesn't mean it's the only way.
Great design doesn't need to be boring, it doesn't have to burst your budget either.
A great designer will also keep in mind any potential planning constraints as well as keeping the project compliant with building regulations.
Gaining Planning Permission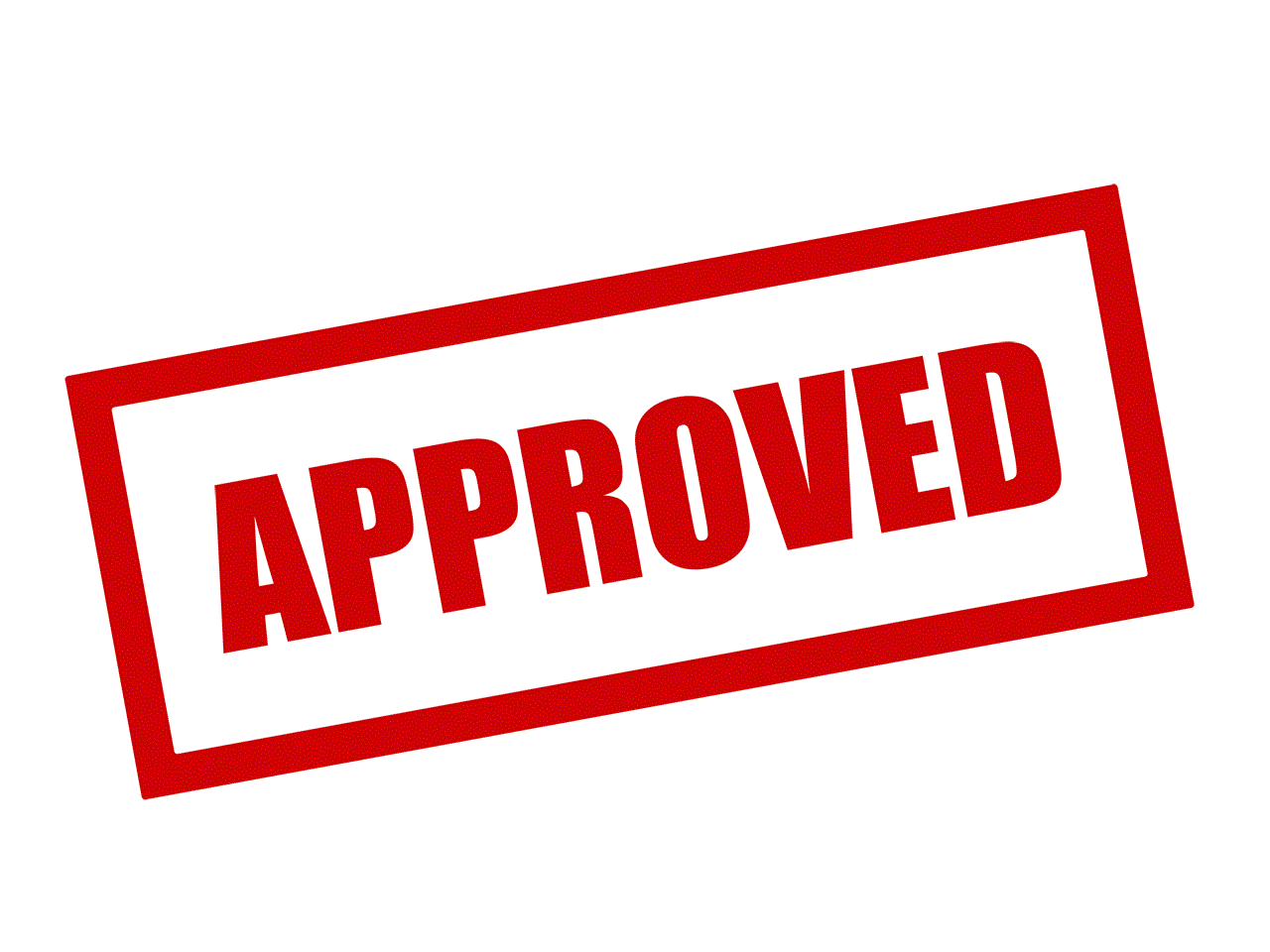 Once the design is finalized a planning application will be submitted, your architect or designer will prepare the drawings for this.
A planning application will be made. when the planning submission is made a fee is payable to the local council this currently costs £202.00.
Guidelines are in place that encourages the local authorities to make a decision on the application within 8 weeks.
Experience will tell your design pro if your scheme is likely to have planning granted, of course, there is no guarantee of this as the decision rests solely with the council.
If planning permission is granted then it's on to the next stage.
Getting That Building Warrant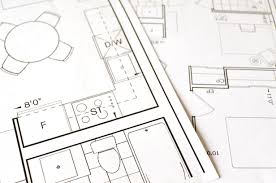 One important aspect of an Architect or technicians job is to make sure that the design is compliant with Building standards.
This can sometimes be challenging!
Its all well and fine drawing beautiful pictures but these have to be translated into projects that are buildable.
Your designer will get to work on this and make sure that every element of the new extension or loft conversion is fully compliant with current building regulations.
If you don't have a life and would like to read the Technical handbook, it a 500+ page doc 😊 click the link
http://www.gov.scot/Topics/Built-Environment/Building/Building-standards/publications/pubtech
Once your building warrant is granted you're a legally good to go.
Right, Let's get started building……no hang on let's do this properly.
So, what else does an Architect or Architectural designer do?
Well, that's the easy part done, the actual construction phase is when the risk for you rises dramatically
Your architect can 'hold your hand' all the way through until the extension is built….how good is that!
Contract Documents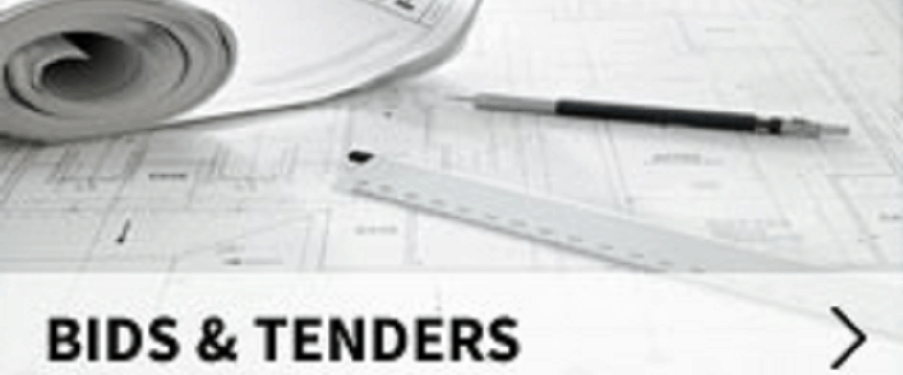 This part might seem boring, and to be truthful it is a little, but it doesn't stop it being any less important.
In a nutshell, this is when every element of the project is detailed and a document prepared in order to put the project out to tender, ideally, you want at least 3 tenders to be returned from contractors.
What does this stage mean for you as the customer?
It means that you get the best value possible, and it means that you get an accurate quote back, nothing is missed.
The risk to you is massively reduced!
Once a contractor is in place a formal contract is set up between you, the customer & the contractor.
At John Webster Architecture we are aware of the importance of a formal contract, we administer the contract between you the customer and the building contractor.
Click the link below to see a sample of the contract that we use.
Warning – It might be half an hour of your life that you won't get back😊
http://www.sbcconline.com/documentsample.aspx?docId=45
What does this mean for you the customer, and how will it benefit you?
It will ensure that you get a fixed price for your project, which of course is subject to you not changing the spec etc during the works.
It helps you have peace of mind knowing that there will be no nasty surprises later on.
Dealing With the Builders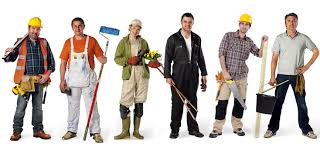 The single biggest reason by far that people do not go ahead with a building or renovation project is the thought of hiring a 'Cowboy builder'.
Don't be one of those people!
Your Architect or Designer will help you find a great builder, they will have been involved in lots of projects and made some good contacts over the years.
Architects only want to deal with good builders, nobody wants a cowboy!
The Architects job is to help you find the right builder and to supervise the construction process all the way to the end, the process is designed to make the project run smoothly, let you enjoy watching your project come together and minimize your stress levels, oh! And last but not least they are there to make sure that you don't get ripped off!
At John Webster Architecture we only work with the best builders to make your life and our life more enjoyable during a building project.
Project Management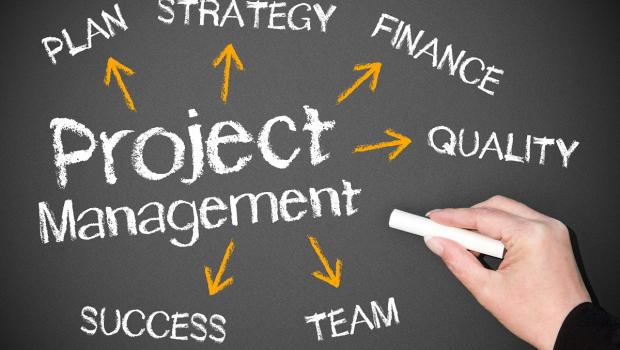 This job is very close to the last, your Architect or Designer will visit the site on a regular basis to ensure that the contractor is building in line with the approved drawings.
If there are any changes to the works the will issue a 'Variation' to make sure that there is a pre-agreed amount for the extra work, the Architect will also issue 'interim certificates' for payments that are made to the contractor.
This way, you, the customer are protected and are only ever paying for the work that has been done.
Again this will hugely reduce the risk that you are exposed to during this time, your Architect or designer will be in your corner.
No large payments upfront to the builder with them disappearing into the sunset with your money.
No ridiculously cheap quotes only to be clobbered later with 'Extras'
Sorting The Snagging List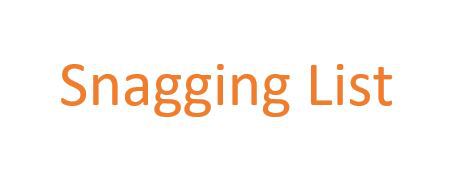 Inevitably, there are always niggles at the end of a project, maybe an ill-fitting door, a loose light fitting..whatever….
Your Architect or designer will help you compile a snagging list after the builders have left, they will send it to the builder who will turn up and fix these.
Simple, right?
If the builders have no incentive to go back they won't, it's as simple as that.
However your Architect or designer will make sure that there is retention built into the contract for this very purpose, normally 2.5 or 5% of the contract sum, definitely enough to keep their interest.
What does an Architect do, you now know the answer.
So there you have it, now you know what an Architect or designers role really is in a residential building project.
At John Webster Architecture most of our customers have never built anything before so we have structured our services to help you all the way through your building project.
It gives us immense satisfaction to see a finished project and a delighted customer…..nothing better.
Do I need an Architect or Architectural Designer, can I do it myself?
Is hiring an Architect or Designer worth it?
 Hopefully, you now have a good overview of what an Architects or designers job is on a house extension or a loft conversion.
You might be saying….we hear you, but can I do it myself?
Well, if you have a very boring life and you don't value your time (because you will need a lot of it), you are willing to become familiar with current building regulations, you understand construction and its terminology, you don't mind wasting money, we could go on & on, but you get the picture…
So no, not really.
Although having said that you can read about the problems with hiring a designer here.
However there is nothing legally to stop you, but if you want a great job, find a great Architectural firm and hire them.
It will definitely be worth it for you.
You might be thinking 'you would say that of course', good point, but here's why we say it:
In the past, we have seen so many clients (they hired us for design only and chose to do the construction side themselves) get badly burned, scorched in fact by ruthless builders.
The toll this can take on you is truly horrendous both financially and emotionally.
The cost of hiring an Architectural firm for the construction stage pales when compared to the consequences of things going wrong.
John Webster Architecture is a firm of Architectural Technologists, educated to degree level, and specialize in delivering great residential building projects.
If you are ready to move ahead with your project and want help contact me john@jwarch.co.uk
Or
Want to find out how much we cost? click here